Bedclothes Holder
Kurt Andro – December 22nd 2015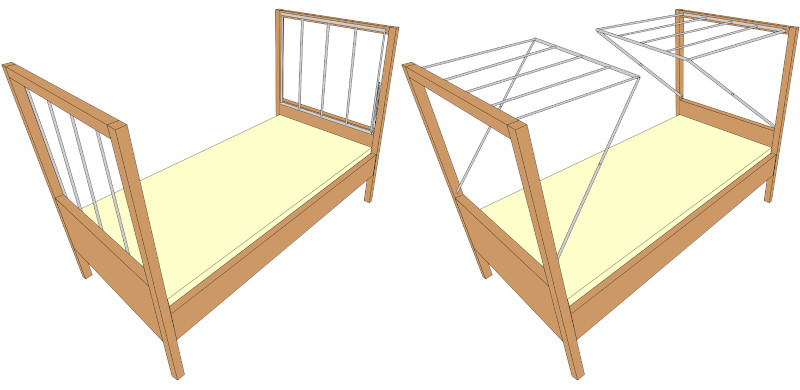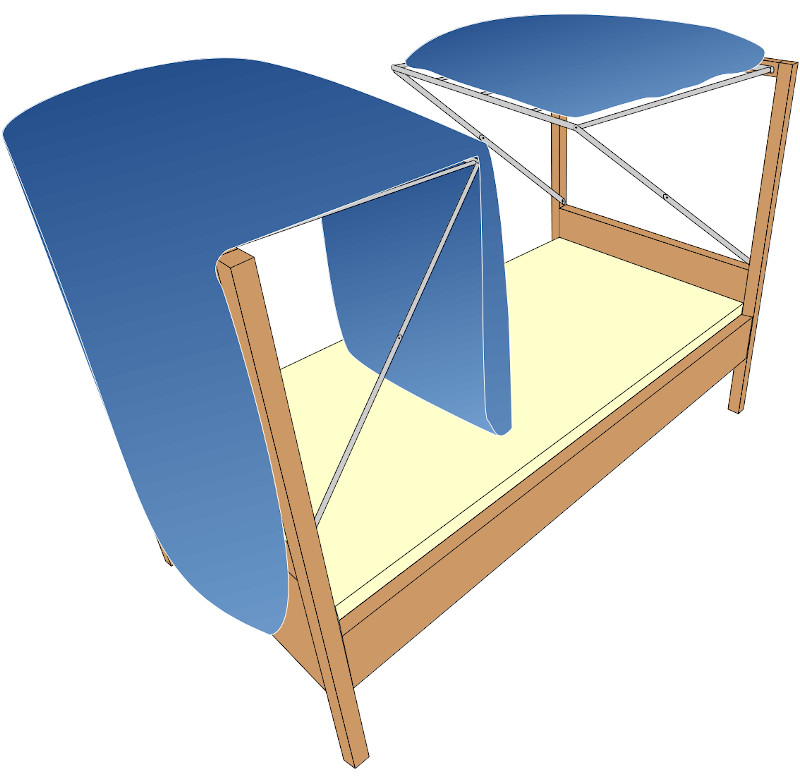 What is the problem?
Pillow, duvet and mattress take on a significant lot of sweat overnight. If pillow and blanket remain on the mattress during the day they (and even the mattress) can evaporate moisture only in limited amounts.
In the evening there might be some moisture left which can cause unpleasant dampness and a feeling of cold. If moisture is collected over an extended period of time, mildew, mites/bacteria growth and bad smells can be the result.
How can it be avoided?
Headboard and footboard can be folded up and locked. Pillow and blanket can be placed on it, where they are well ventilated throughout the day. The now free mattress can evaporate moisture unhindered.
Play cave for children
Children can use the Bedclothes Holder in order to build a cool play cave with blankets.
Tip
If you would like to make a bed with a clothes holder yourself the product Kledy cod. 604 of the Italian company Arredamenti Italia could be very useful.